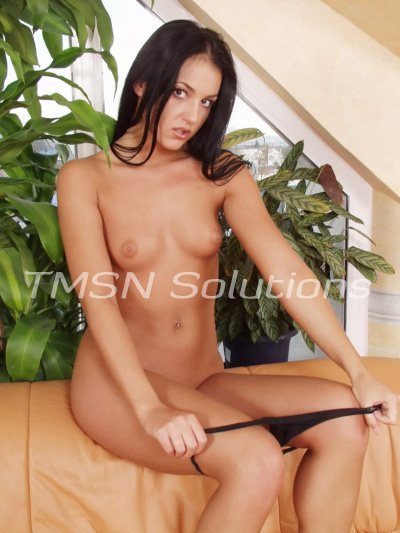 Avery  1-844-332-2639 ext. 228
It had been a few weeks since I got to play with my sweetheart. Our conflicting schedules left us both missing each other and also starving. He is so good to me. The very best in fact. So I wanted to do something special for my Valentine.
We both had a weakness for the same thing. Curvy, delicious, young girls. You know the kind I'm talking about. The ones who stare at you with innocent eyes while their ample thighs almost cascades out from under their shorts. Those are the ones we love. Those are the tastiest ones.
I had been eyeing a perfect girl for us. She worked at the local coffee shop and the tightness in which she wore her clothes left nothing to the imagination. Her breasts were huge and jiggly. Watching her froth milk while trying to control them was amazing. Her thighs softly brushed together when she walked and her rump was a perfect, juicy, squeezable ball. I knew my love would think she was perfect.
I told her I was new in town and invited her over for a "house warming" party. When she arrived I let me lover answer the door. There stood our prize. In sweet ballet flats, tight jeans and a simple white t shirt that was stretched across her ample chest. "I see you've met our dinner guest" I said and then as I leaned in I kissed his cheek and said "Happy Valentines Day sweetheart".
Together we all toasted to the day of love but soon our guest of honour drank a bit too much and fell asleep on our couch. We slowly took off all of her clothing. Starting at her soft, smooth feet and working our way up to her chest. As we took off each piece we realized just how meaty she was. Peeling off her tight jeans was probably my favourite. I made my man get on his knees in front of her. I stood behind her and slowly worked those jeans all the way off. Watching his eyes get bigger and bigger and seeing him lick his lips as her thigh meat poured out from her jeans as I lowered them was the best Valentines day gift for me.
As we stood there staring at her we decided we needed to move her to a better work space. She was heavier than we expected but together we got her on the table and then began the job of inspecting her body, one pinch of soft flesh at a time. Her curves were so lush it didn't take long for my love to get aroused. I helped him tie her hands above her head and then we both covered her in coconut oil and let our hands start sliding everywhere. 
I put his hands between her thighs and squeezed them together. Letting him feel her softness totally encapsulate them. This girl was perfect for us. We spent hours inspecting her and making sure every piece of her body was tenderized to our specifications. Once our guest of honour was getting ready for dinner and smelling divine we had a few hours on our hands to have fun together which we did, multiple times. Every day is Valentine's Day with my sweetheart and I'm so lucky to have found the perfect partner to cook and be dirty with. 
Avery xo
1-844-332-2639 ext. 228
http://sinfullysexyphonesex.com/avery/
http://phonesexcandy.com/avery/
Want to read more of my hot blogs?
http://tlcphonesex.com/author/avery/
http://phonesexcandy.com/author/avery/
http://teenbabesphonesex.com/author/avery/
http://sinfullysexyphonesex.com/author/avery/