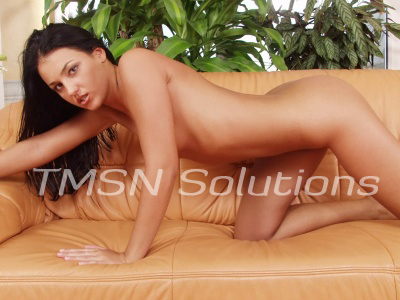 Avery  1-844-332-2639 ext. 228
I had just finished my thirty minutes on the treadmill at my gym. On my way to the locker room I saw something on the floor. It was a phone. I shivered thinking about how I would feel if I had been the one to lose my phone. It's attached to me. So, I picked it up from the floor. I kept pressing and swiping. It took me a while, but I eventually got a name and a home number. 
So, I called the phone's owner and suggested that we meet the next day at the gym for the "hand-off". But, he insisted that he could not be without his phone for that long. Against my better judgment, he gave me his home address and persuaded me to stop by his place on my way home. I went alone. My first mistake.
I rang his doorbell and patiently waited for him to answer. He showed up at door wearing a T-shirt and jeans shorts. He had broad shoulders and impressive muscles in his arms and legs. How had I never seen him at the gym before?!? He introduced himself as Kobi. I smiled and reached my hand out to give him the phone. But, he didn't take it. Instead his eyes traveled up and down my body a few times. I dropped my outstretched hand to my side. Then he grinned. 
He took two steps toward me so that there was very little space in between us. I thought I should retreat a couple of steps. But I felt powerless to move. He moved his right arm around my waist holding me tightly. Then he backed up a few steps pulling me along with him. I did not fight him. I did not resist. For some reason both my mind and my body felt paralyzed. When I had cleared the doorway, he reached out with his other hand to slam the door shut. I jumped at the noise. He laughed. 
At last, he removed his arm from my waist. Within seconds he took off his shirt and shorts. He stood in front of me wearing only his boxers. Normally I would have dropped his phone on the floor, opened the door, and run. But, it turns out that good sense did not rule the day. Only my body did. As if under a spell, I handed him the phone. Then, I eagerly shed my clothes; first my shoes and socks; then my top, bra, and jeans. Kobi took me by the hand to his bedroom. I followed him like an eager puppy.    
Honestly, I can't ever remember having better sex! Kobi introduced me to positions I couldn't even imagine being possible. We kissed, licked, sucked, and fucked for hours. Eventually, out of exhaustion, we fell asleep. I awakened when the morning sun shone in my eyes. Kobi was still sleeping. I found my panties and climbed into them. I stumbled into the kitchen. Feeling hungry I prepared a breakfast and coffee for Kobi and I. We spent most of the day in bed exploring each other's bodies and relieving our sexual tension. I had no change of clothes. The battery in my phone no longer worked. I did not show up for work. But, I didn't care. All I could think about was fucking Kobi.
I spent the next week at Kobi's reveling in glorious sexual abandon. We fucked, we drank and he even got me smoking a few times which is very French and you all know where I'm from. My boss and co-workers must have thought I was abducted. My friends too. I imagined my parents calling the police to report my disappearance. In a way, I guess I was abducted. After a week, I left Kobi's thinking of an alibi for my prolonged absence. I never saw Kobi again. But, my memories of that week will always stay with me.
Avery xo
1-844-332-2639 ext. 228
http://phonesexcandy.com/avery/
http://tlcphonesex.com/avery/
Want to read more of my hot blogs?
http://tlcphonesex.com/author/avery/
http://phonesexcandy.com/author/avery/
http://teenbabesphonesex.com/author/avery/
http://sinfullysexyphonesex.com/author/avery/