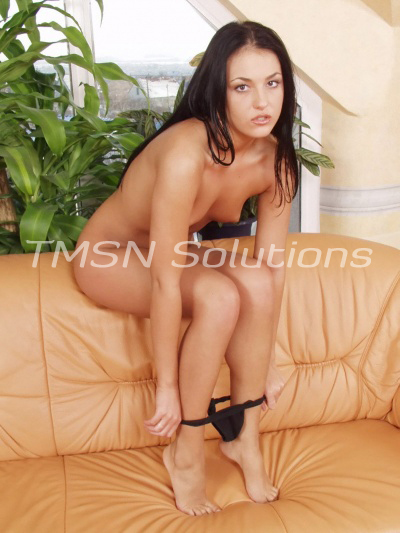 Avery  1-844-332-2639 ext. 228
Foot Fetish boys love my perfect size 7's. Let me tell you a story about the hottest foot fetish boy I've met to date. Eric and I found each other on an online dating website. We seemed compatible so we decided to meet at a restaurant. He was already waiting when I arrived. Eric seemed nervous. We had a brief, somewhat uncomfortable hug. I was worried this was going to be a brutal date.
The waitress seated us and then Eric ordered our dinner which I thought was sweet. While eating my veal parmigiani, I notice him accidentally drop his fork on the carpeted floor. He placed his dinner napkin on the table and stood up. He excused himself to get his fork but seemed to spend a long time bending down to retrieve it and when he finally stood back up, the bulge in his pants was unmistakable.
Foot Fetish
His face turned bright red. He quickly sat down and used his dinner napkin to cover his impressive erection. At that moment, the situation became clear to me. Eric possessed a serious foot fetish. And, under the table, for comfort's sake, I was barefoot, having kicked off my sexy high-heeled sandals. My feet were looking amazing too as I just had a pedicure that very afternoon. There was no doubt in my mind. While under the table, Eric was ogling my curved round arch, my soft soles, and my ten round toes. 
I pretended not to notice Eric's erection and embarrassment. So, I initiated a conversation about the weather. After a while, Eric seemingly forgot about his embarrassing moment. We related stories to each other and shared a few laughs. But, I could not forget Eric's bulge. And I could not resist. Later on in the evening, I pulled myself closer to the table. I slouched just a little bit and slid my bare right foot in his direction. Soon I found my toes bumping up against Eric's shoe.
Fondle My Feet
Nonchalantly, I slid my foot up his leg, wiggling my toes the entire time. Once again, Eric's face became flush. He made a valiant effort to continue eating his dinner, not making eye contact with me. But, he could sense my eyes on him. He looked up. While still touching his leg with my foot I smiled broadly at him, and I patted my lips coquettishly with my napkin. Beginning to perspire, he attempted to smile back at me. I felt I had made Eric suffer enough, so I defused the situation. I whispered, "It's fine, Eric. In fact, I feel flattered. I love that you love my feet." He seemed to feel relieved by my words.
After dessert and coffee, I suggested that we go back to his place. We sat next to each other on his couch. I leaned into him. Once again I kicked off my sandals. I raised my legs so that both my bare feet were positioned on the edge of the couch. I wiggled my toes. Predictably, Eric's erection made its anticipated appearance. That was my cue. I undressed as fast as I could, leaving a pile of my clothes strewn on the floor. Then I sat down on the couch again, this time with my bare feet in his lap. I smiled at him and spoke. "Don't be shy. Feel free to use your hands, mouth, and cock on them…And please, don't stop with my feet! My body is yours tonight"
Avery xo
1-844-332-2639 ext. 228
http://tlcphonesex.com/author/avery/
http://phonesexcandy.com/author/avery/