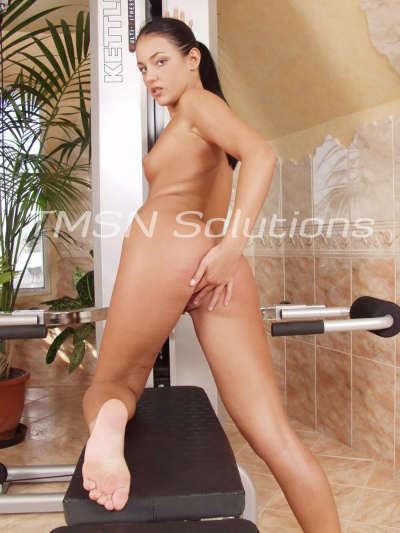 Avery  1-844-332-2639 ext. 228

Jimmy was slowly waking up. It was still dark outside, around 4am, and he was confused. The last thing he remembers was an argument with his mom the night before.
She loved her son so much that it made her jealous and crazed whenever he went to see friends or on dates and she had taken to torturing him through endless orgasms as punishment. This time was a bit more intense…
As soon as the early morning haze cleared from his head Jimmy realized he was tied to his own bed with satin scarves…naked. The light was dim, but he could see pretty well. His fuzzy head was working to recollect how he got there. Or perhaps he was dreaming?
Then he saw her. A naked woman with a slim figure and full breasts. Her long, dark hair was spilling over her shoulders, but he couldn't see her face. She turned and faced him. It was his mother! He had been through many punishment sessions with her before but he had never seen her look like this. She looked like a goddess and an evil mistress all rolled into one creature before him.
Ever since his 15th birthday, two years ago, she had begun to behave oddly toward him. She was especially jealous if he brought a girl home. She refused to allow him to introduce her to any of them. Her appearance was always conservative and he had rarely seen her hair down. It suddenly occurred to him that the last thing he remembered telling her during their fight was that he was going to pick up a girl and take her to a movie. She was angry and unreasonable.
Then, she seemed to settle down, extending him a peace offering. A toast. Some wine. He had never been allowed to have wine. Jimmy was excited for this new treat and felt confident that her moodiness had passed. But that has all changed as he woke up here. She sat on the edge of the bed. Speaking in a soothing voice, telling him that Mommy had something special planned for him.
Mommy had brought a bowl of an oil that smelled of coconuts. She began rubbing the oil all over his body. Gently at first but then with more force. He was oddly excited and felt a pang of disappointment when she skipped touching his now throbbing cock. Then she moved onto something more thrilling, she was oiling up her beautiful, soft feet. Watching her body react as she rubbed her feet. How she arched her back and her breasts were pressing into her thighs as she bent over. Her beautiful body was making him ache to feel her.  
Once her feet were glistening she began stroking his now very hard cock. Slowly creeping her toes up his shorts. One toe at a time. Tickling his inner thighs with her perfect feet. He was trying to hard to resist her but couldn't and came almost immediately. He wanted to make mommy happy so that she would untie him. But that wasn't meant to be… She licked him clean after his orgasm and said, "Guess what. We aren't finished sweetie. That was just a test run".
She surrounded his cock with her breasts and began yet another magical stroke. It wasn't long before he was hard again. She switched to those blessed feet and made him cum again. He could feel his cock twitching, this was getting too intense for him but he was held captive. Mommy had much more to teach her boy.
He soon realized this was more for her pleasure than his. Hour after hour passed while she used her gently smelling coconut feet to make him cum. He could barely catch his breath before she was on him again. This is exactly what mommy wanted. To make sure her boy knows that mommy is the only one who can please him. Her feet were ingrained in his head forever after that encounter and mommy was right, he now fully lusted after her and her alone.
Avery xo
1-844-332-2639 ext. 228
http://www.sinfullysexyphonesex.com/avery/
https://phonesexcandy.com/avery/
Want to read more of my hot blogs?
https://tlcphonesex.com/author/avery/
https://phonesexcandy.com/author/avery/
http://www.teenbabesphonesex.com/author/avery/
http://www.sinfullysexyphonesex.com/author/avery/