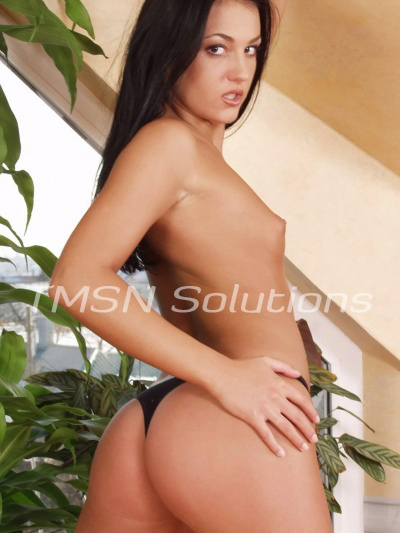 Avery  1-844-332-2639 ext. 228
There's a guy I know who is super sweet and always put together, totally metro. He has an adorable baby face and soft feminine features. His girlfriend works with me, and we met at one of our events. He and I hit it right off. He's smart and funny and seemed like a great catch. But I kept thinking something was off.
At a company picnic, I finally cornered him in a secluded spot. I opened up my top and asked if he would like to play with these as I undid my top and pushed my breasts together. He blushed and giggled. I got right up to him and put his hand on my hard nipple. He looked right at me and said, "I've never said this to anyone but…I think I'm gay." I just burst out laughing. "I know that already. It's pretty obvious you're a total bottom bitch. I was just fucking with you"
He confessed that he had been trying to leave his girlfriend for a year. All day long, while she is at work, he is supposed to be doing his online job from home. But he spends his entire time performing sexy acts on cam for gay men. He's become so skilled that many of those men have suggested that he go pro and do porn. He says he loves being a cam whore bottom bitch and knows he'd be great at doing it on film.
One time, he even talked a friend he has into fucking him with a strap on and he had a cam secretly on for one of his guys. He just kept pretending that it was a hot guy who was fucking him. No one realized it was a girl with a strappy because he has the lighting down. He came so hard that time that he's now fully addicted. The guy who was watching was the first to start paying him, after that it was a money filled spiral into kink.
My little bottom bitch has even started meeting some of these guys in person and can't get enough of their big, real dicks fucking him hard. A dildo or strap on doing the job just isn't going to work for him any more. He needs a real man. A real top. Fucking him hard and giving him what his girlfriend can't.
I've been helping him come to terms with his new life and I've even Skyped with him while he was being fucked so that I could watch. I have to admit, it was pretty hot and I can totally see him as a gay male porn star one day. I love my sexy little bottom whore friend! I'm encouraging him to go for it. Seeing his beautiful self on the screen is now going to be my dream. I plan to help him make it happen, as long as he promises I get to be his date to the AVN awards 😉
Avery xo
1-844-332-2639 ext. 228
http://phonesexcandy.com/avery/
http://www.tlcphonesex.com/avery/
Want to read more of my hot blogs?
http://tlcphonesex.com/author/avery/
http://phonesexcandy.com/author/avery/
http://teenbabesphonesex.com/author/avery/
http://sinfullysexyphonesex.com/author/avery/