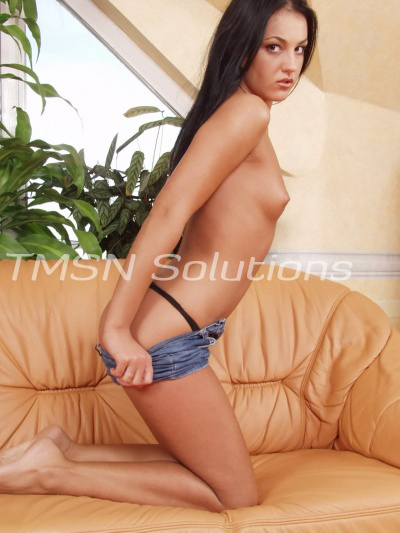 Avery  1-844-332-2639 ext. 228
I love talking to all of you guys who have a panty fetish. No, I'm not necessarily talking about sissies. There are some of you who just love wearing panties instead of men's underwear. I can totally understand it. Panties are so soft and silky and so pretty. I bet it makes you feel sexy when you slip a pair on, doesn't it? Does it get your dick hard as soon as you put them on? Do you find yourself fighting off a stiffy all day long while you're at work or running errands?
I talked to a guy not long ago who told me about going on a first date with a pair of black and red lacy panties on under his jeans. He said that the girl invited him back to his place and he got so horny when they were making out that he forgot what he was wearing under his pants. Well, she she found them, she didn't get mad. She was excited and she actually asked him if she could use a toy on his ass while she sucked his dick. I love a kinky girl like that. Of course he said yes and she even told him to leave his sexy panties on while she fucked his ass with a dildo. It was his first time having that done and it made him cum really hard.

You know I LOVE finding a mans g-spot so that sounds like an amazing first date. I would love to do that to one of my hot business men. You know, the kind of man that you'd NEVER suspect of wearing panties. Big, strong, manly men. Does that describe you? I bet it does. Stop denying it and let me just slip a pair on you. You'll never look back. Unless it's to look at me fucking you with my strappy.
Avery xo
1-844-332-2639 ext. 228
http://sinfullysexyphonesex.com/avery/
https://phonesexcandy.com/avery/