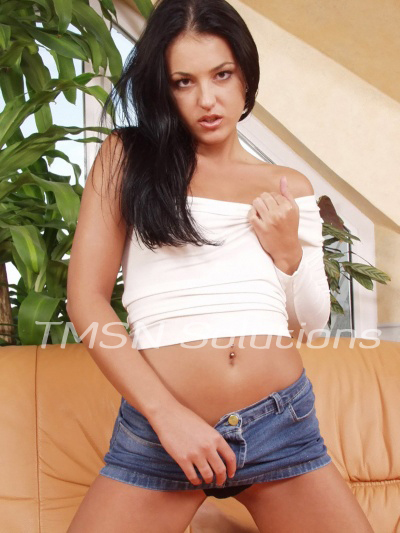 Avery  1-844-332-2639 ext. 228
I thought it was just another babysitting job. I love babysitting and have a huge roster of babies to play with! Some are little and need actual babysitting, others just love having some ABDL fun with me. The latter are the ones I prefer.
Mrs. J called me to come look after her son while she was at work. I didn't think twice about it and assumed he was a tiny baby by the way she spoke about him. But as soon as I got there I was a bit confused. Her son was a bit older than I thought he would be. This was going to be fun…
Once Mrs. J was gone it was time for us to have fun! We checked out what was on TV and Netflix but there was nothing to keep our interest. "Let's do something really fun!!" I said. "We're going to the mall!". I felt like hitting up the mall and to be honest, I wanted to dress up this baby. 
"Ohhh lets go in here!" I said as we walked past a lingerie store. "Ummm…ummmm….ummmm do we have to Avery?". I knew he would be shy. His sister Shannon worked in this store. She was super hot and I know he totally looked up to her….and by that I mean he looked up her dress and wanted what was under it.
We walked into the store and Shannon immediately spotted us. She gave me a little smile and left us alone to go shopping. We got a ton to try on! 4 different camis, 3 silky bra and pantie sets and a couple of crazy hot bustier. We headed back to one of the change rooms for one epic fashion show.
I walked into the change room and turned around to look at my baby. "You need to come in with me. I can't leave a little baby out with no supervision". Dutifully he followed, unaware of what was really about to happen. As I shut the door behind us I said "I noticed you looking and touching a lot of the panties and bras out there. Do you like them Emily? Oh by the way Emily is what I'm going to be calling you from now on. Every pretty girl needs a pretty name and Emily is now yours" 
"I…I….I…I really like feeling them. But please don't tell anyone!". I grinned at his confession, "Hmmmm….well…I'll tell you what. You do whatever I say and wear whatever I want behind these closed doors and I'll keep your secret". Emily looked shyly at the floor. I could see the panic and delight in her eyes. She whispered "Ok Avery. I will do whatever you say and whatever you want".
"I love a little girl who is as obedient as you Emily. Now let's remove those clothes so we can start dressing you up". Emily hesitated for a moment but then obeyed me and started undressing. I helped her take off her diaper and slip on her very first pair of panties. She was in heaven. You could see in her eyes how incredible the silk felt on her skin. 
She closed her eyes as she took in the moment of wearing panties for the first time. Lost in the bliss she didn't notice the door open…. As Emily opened her eyes she was startled to see Shannon standing there in the doorway.
"Oh….Shannon….this…ummmm….this isn't what it looks like" Emily stammered. Shannon replied, "This is exactly what it looks like. You've been watching me and going through my pantie drawers forever. Do you think I didn't know who you really are?". Emily looked like a deer caught in headlights "So you've known all along?" she nervously said. "Of course. Big sisters know everything. I also know you've been desperate to know what's under my dress haven't you?". Emily nodded.
As Shannon slowly lifted up her dress Emily gasped. Standing there before her was her gorgeous sister. Long, silky legs, glistening under the fluorescent lights. Soft, sensual curves leading up to what Emily most desired… But something was different. As Emily's eyes rose up she saw something quite different than panties on her sister. Shannon was proudly standing there, hands on hips, wearing the biggest strap on either of us had seen. 
I could see Emily's heart start to race. As Shannon walked through the door she held her hand out for her sister to come over. I closed the door and we all stood there, Emily, Shannon and I. Shannon and I on each side of Emily, all staring into the floor to ceiling mirror. Emily was ours for the afternoon and we were going to make her the perfect slut she was always meant to be. This was the hottest, craziest, wildest babysitting job I've ever had….and I can't wait to tell you all about it in part 2.
Avery xo
1-844-332-2639 ext. 228
http://phonesexcandy.com/avery/
http://sinfullysexyphonesex.com/avery/
Want to read more of my hot blogs?
http://tlcphonesex.com/author/avery/
http://phonesexcandy.com/author/avery/
http://teenbabesphonesex.com/author/avery/
http://sinfullysexyphonesex.com/author/avery/