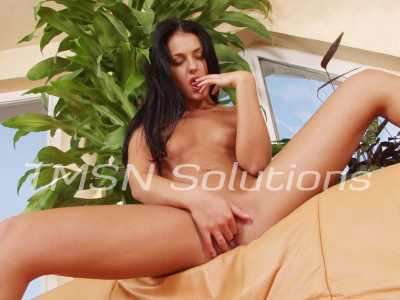 Avery  1-844-332-2639 ext. 228

I had a dream a few nights ago in which I was a nurse. It's not surprising really…I've always fantasized about being a nurse and being in charge of patients who were completely dependent on me and were unable to care for themselves. It not only brought out the maternal side of me but also brought out my naughty side. After all, they weren't going anywhere and were completely at my mercy…whether they wanted to be or not.
Well…in this particular dream…I was making my rounds. Many of my patients were older and not in good physical condition…hence, the hospital. I took care of them the best I could and made sure they were as comfortable as possible. Then I got to Derek's room. I had heard about Derek from a couple of other nurses. He had been a patient for a few days…something about a motorcycle accident. As I walked in, I was very quiet in case he was asleep. His eyes were closed and he was breathing deeply so I figured I was in the clear. I wrote down his vitals, refilled his water and made sure he was in a comfortable position.
I turned the lamp on in the corner to make sure I could see what he was doing and that's when I noticed it…a tent in his sheets the likes of which I had never seen before. I think a few Boy Scouts could have taken cover from the rain under it! I blushed without him even knowing I was there as I tentatively walked to his side. As I pulled up his blankets to keep him warm, I accidentally (well, mostly) grazed that huge bulge under his robe and watched in horror as his eyes shot open. He looked at me with a pained expression and started to speak…
"Nurse, can you help me?"
"I am, Derek. I'm making sure you are as comfortable as you can be."
"But…but…I'm really…uncomfortable…and it has nothing to do with my bed or pillow."
I hesitated for a second as I thought I knew where he was going but I made him say it any way. "Why, Derek…whatever do you mean?" He looked down at his bulge and back into my eyes. "My cock…it's aching…I haven't had any release since I was brought in".
"Oh, you poor baby," I exclaimed. Little did Derek know that one of my biggest turn ons was making men ache as I denied them what they most wanted. "Let me see if I can help." I pulled his covers back and released the belt on his robe as his cock jumped out all on its own. As a woman…I was impressed. He definitely had a member that many other guys wished they possessed. But I was in a more playful mood.
I leaned over as I allowed Derek to look down the front of my uniform. I took out my stethoscope and put it on the shaft of that magnificent cock allowing myself to hear his heartbeat through his manhood. The cold steel of my instrument caused him to jump and I watched as his cock twitched and bobbed back and forth.
"Well, that is a might strong pulse you have, Derek. You seem to be perfectly healthy to me."
"Please," he whispered in pain. "Help me."
"Awwww…of course, Derek. I am here to help…it is part of my oath."I took the belt of his robe and wrapped it around his thick cock tightly…a bit too tightly. "There…how is that? feeling more…SECURE?"
He winced out in pain as he looked down at the cloth wrapped around his throbbing cock. He looked up at me with confusion and need…exactly what I wanted to see.
I looked down and saw his egg-sized balls aching for release. They were so full of cum it was obvious to anyone. I took out two tongue depressants and began to lightly tap on each ball with them as I hummed along to the latest Top-40 tune from the radio in the background. I knew it was driving him crazy and I loved every minute.
He cried out. "STOP! That hurts!!!"
I simply replied with, "Oh…you poor boy, you. I can make it all go away." I walked over to the freezer in the corner and took out a bag of ice. I sauntered back over with an evil look in my eye, as I placed it directly under his balls.
"There you go, honey…this will make you nice and numb so all your pain goes away. Don't worry, I'll be back in the morning." As I looked at my watch, I said, "Only a short 10 hours from now…enjoy your night of RESTLESS sleep." I gave his lips a quick peck as I turned and let him watch my tight ass walk out of his room.
Avery xo
1-844-332-2639 ext. 228
https://tlcphonesex.com/avery/
https://phonesexcandy.com/avery/
Want to read more of my hot blogs?
https://tlcphonesex.com/author/avery/
https://phonesexcandy.com/author/avery/
http://www.teenbabesphonesex.com/author/avery/
http://www.sinfullysexyphonesex.com/author/avery/